Discount Locksmith of Madison, WI
NO HIDDEN FEES! While some locksmith service providers will only quote low starting locksmith prices only to charge higher fees after the work is complete, Discount Locksmith of Madison Wisconsin provides a locksmith price list that specifies exactly what services fees you pay and gives you significant internet pricing discounts of more than half off the locksmith service cost!
SATISFACTION GUARANTEE! Fast mobile response time for emergency lockout service!* We provide locksmith service for auto, home and commercial business.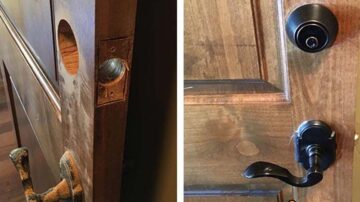 Discount Locksmith of Madison, WI offers fast and affordable residential locksmith service. Our highly trained locksmiths can open locked doors, make new keys and rekey, repair or upgrade the door locks on your house.
Lost or broke your smart key for your keyless entry push to start button vehicle? Our technicians are available day & night and can usually be at your location within minutes of calling us! We can provide and program for you a new smart key …


WE ARE PROFESSIONAL
We partner with the best locksmiths in your area and pride ourselves on not only providing fast and affordable service, but professional locksmith service. Our mobile locksmith technicians have the experience, knowledge and tools to do the job right.
JOB SATISFACTION
We are committed to providing exceptional locksmith services at clear and affordable process.  If you're not satisfied with the job quality, contact us immediately and we will resolve any issues to your satisfaction.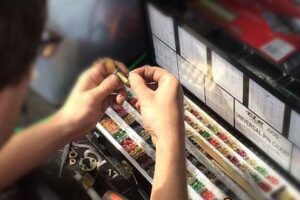 Discount Locksmith is a Nationwide company specializing in providing fast & affordable automotive, residential & commercial locksmith services.  The goal of Discount Locksmith is to offer fast mobile response time, exceptional locksmith service, all at low affordable rates.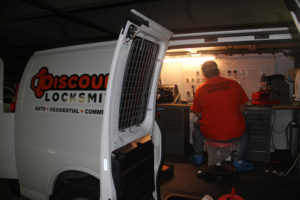 We differentiate ourselves by providing a price list for the services we offer with a break-down of the costs for each. By providing this information we enable customers to have a better understanding of the service they are receiving and an estimate of the total cost upfront.
Had a very hassle free experience. Technician, Joseph was available in 15 minutes and the whole process took less than 5 minutes.
Manish
Amazing place I called and in less than 20 min. someone was there to assist me. The process was less than 5 min. And the guy was fun to talk and joke with. Would recommend 🙂
Sharon
Great service!! David provided great customer service! Got me in my vehicle with light speed!
Alexis
Even on Presidents Day you can expect speedy service! Shame on me for locking my keys in my truck but it's good to know that Discount Locksmith has your back!
Andrew